Garage door openers are meant to last a long time, as they operate on simple mechanisms. However with the changing times, updates in technology have made the newer models more functional. So even if your current one is still functioning well, you might consider getting a new one.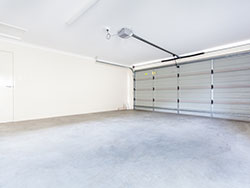 Here are some of the signs to know when to replace the opener for the doors to your garage as advised by experts at garage door repair Englewood:
Lack of the Latest Safety Features
One of the main functions of your electric garage door openers or any door opener would be to make sure that your garage is kept secure. In fact, the newest automatic door openers have this safety reversal feature which allows the door to stop in the midst of closing if any object would run across the beam of light from some sensors which are placed on both sides of the door. As you do not want the door to just shut down while your child passes through, it is necessary to have all the latest safety features. Another new safety feature being offered by newer models would be a "rolling code" feature. Unlike the older models that could be used with just one code, the newer ones have a built-in system that changes the code each time you open the door. Some newer models even work on a keyless system now. Most of them make use of fingerprint detection to allow people to enter. So if your model does not have any of these functions, it is high time to consider garage door opener installation.
Noisy Mechanism
The older models of openers, which are made use of a chain drive, make a racket every time you close the door. A better option would be getting a screw drive garage door opener or a belt drive garage door opener. Both of them have quiet mechanisms that would not disturb anyone anytime you want to open your door.
For the installation of a new door opener, it is always best to get the help of those who really know what they are doing. Contact us to discuss more details on how to change your existing one to the best garage door opener.